À Propos Du Jeu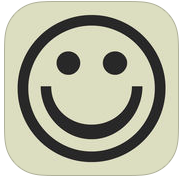 Si vous aimez les mots croisés, les mots trouvés et les jeux d'anagrammes, vous allez adorer 7 petits mots! Chaque casse-tête comprend 7 indices, 7 mots mystères et 20 groupes de lettres. Trouvez les mots mystères en déchiffrant les indices et en combinant les groupes de lettres. 7 petits mots est amusant, difficile et facile à apprendre. Nous garantissons que vous n'avez jamais joué quelque chose comme ça auparavant. Essayez 7 petits mots aujourd'hui! Des créateurs de Moxie, Monkey Wrench et Red Herring.
Latest Clues
7littlewordsanswers.com is created by fans, for fans. 7 Little Words game and all elements thereof, including but not limited to copyright and trademark thereto, are the property of Blue Ox Family Games, Inc. and are protected under law. This website is not affiliated with, sponsored by, or operated by Blue Ox Family Games, Inc.
7 Little Words Answers in Your Inbox
Get the daily 7 Little Words Answers straight into your inbox absolutely FREE!
No SPAM! We don't share your email with any 3rd part companies!